Shoe making production line
8 PERSON LEAN PRODUCTION MODE
[8 PERSON] LEAN PRODUCTION MODE
1,Compact layout and reasonable positioning that coordinates with other devices, which is able to realize personal multi-work processing.
2,Adopting tour-type section design, the front and middle sections can be flexibly applied for all kinds of process requirements and changes of commercialization.
3,Making orientation according to production amount or quality. Eight people as minimum workers can achieve normal production required by the technology process, maximum workers can be added up to about 18.
3,High efficiency and energy saving: average electricity consumption is around 30.
4,Space saving: 120 square meters is enough.
5,Shoe last saving: 1/8 of shoe lasts for traditional production can run the work properly.
6,Worker saving: eight workers can perform normal production.
7,Low cost and high efficiency: 400-600 shoes as normal production.
Product videos :



Product picture: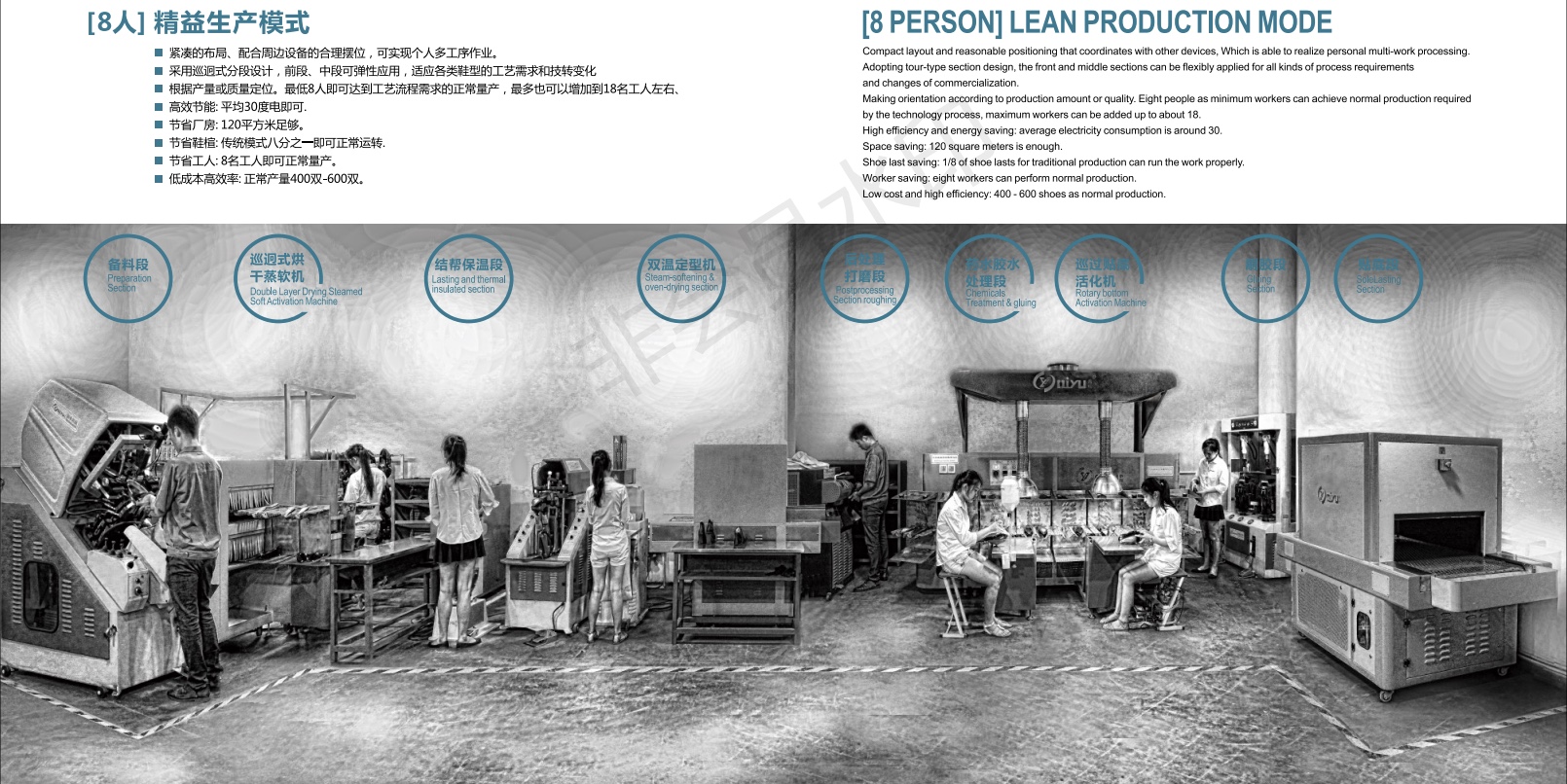 Our showroom: